My daughters cool idea for promoting her zazzle stuff
I have a shop on zazzle in my name but I put my daughters stuff in it. She came up with this really cute idea I had to share.
She made this painting and put it on her deviant art account. Take a look at the shirt and the shoes. She put the links in her description to the shoes and the shirt on zazzle.
Here are her items in the shop.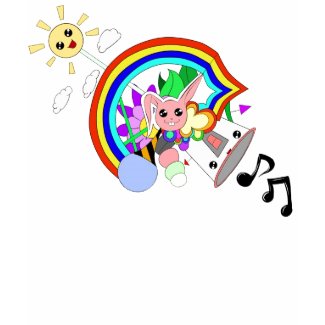 Mixed life
by
RoseRoom
See more
Bunny T-Shirts
Rainbow Stars
by
RoseRoom
View other
Punk Keds Shoes
I just thought it was so smart of her to come up with this :) And She is a way better artist than I am. And yes, of course she gets to keep any monies from items she sells.