Photosculpture and other magnets from Zazzle
Here is the picture of a photosculpture 5"x7" magnet that I bought from my store. It features one of KRW's freebies on my punk heart background. I was really impressed by the quality of it. I had no idea how it was going to turn out. The image is sandwiched between a thick white acrylic layer and clear acrylic layer. You can see it's size compared to other zazzle magnets I have bought.
Sorry for the bad quality photo. My camera is a very poor quality one at this time. It does not like to take indoor pictures at close range. The items look way better in person than they do here. I've been happy with everything I have bought from them. I am my biggest customer after all, LOL.
Here is the magnet in my store. It really does print well.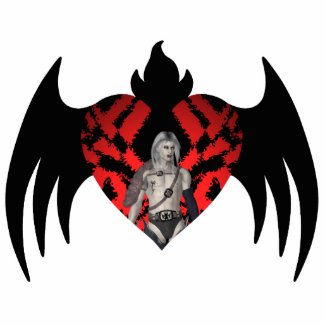 Gothic sexy vampire heart
by
TheHopefulRomantic
Make a
cut out
on zazzle