I love my new mason jar
This is a mason jar that is printed on all 4 sides with my own image of a black gothic fanged skull silhouette. It is not the version with the handle though I can add one to my store. I love this because I just love dark things and I planned to use it as a vase for black silk flowers for Halloween in my bedroom. Where else can you find a country style jar with a Gothic twist.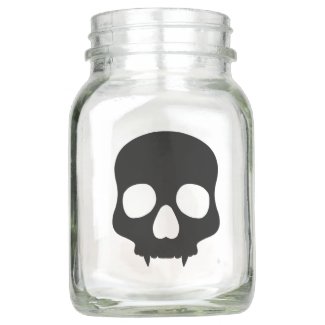 Goth style skull mason jar
by
TheHopefulRomantic
Check out more Halloween Mason Jars at
Zazzle
A couple of real life photos follows. This was taken on a phone as my camera is still packed from my most recent move. So the picture quality is not that great.
sorry about the pictures being sideways